Perennial is proud to now stock the revolutionary Tiny Mobile Robots
- the World's fastest line marker robot!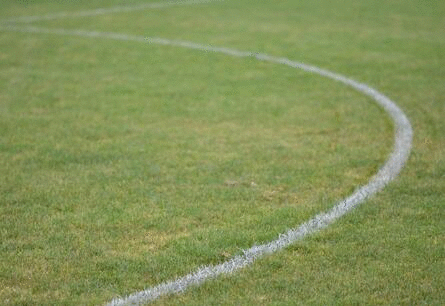 No more strings and measuring by hand: initial markings are just like re-markings
100% autonomous GPS line marking robot to free up time for groundsmen

50+ field types which can be scaled and modified

Fast, accurate and repeatable line markings every time

Works day and night even in rough weather
Paint field in <20 minutes
Adjust field layout, press start and let the robot paint while you tend to the goals, holes, wear and tear of the fields. This improves not only the fields, but the overall turf quality.
First markings of new season
Instead of measuring angles and distances by hand at the beginning of every season, simply select the desired field lay-out and press start. The Tiny Robot Marker takes care of the rest.
Lines never disappear
Seasons change, grass grows, paint wears off - and lines fade and must be remarked. But the pitches are always right there on the tablet, ready to be marked again.
Simple commands
Create, resize, copy or move pitches in minutes. The tablet supports automatic and manual mode, making it easier for groundsmen to do line marking work.
The Tiny Mobile Robot comes in two models - Pro and Sport 
Check out the information below to compare.
Tiny Mobile Robot PRO
Carries 10L of paint, allowing more fields to be marked without filling up

Larger wheels for increased traction in wet or muddy conditions

ALL sports templates are included in the purchase price

Faster marking speed
Tiny Mobile Robot SPORT
Smaller, lighter Robot

Carries 5L of paint

Smaller wheels

New ultrasonic sensor at front of Robot to prevent impact

Slightly slower than the PRO

Includes a range of standard field templates

Additional sports group templates are available for an additional cost

One additional sports group is included free of charge with the Robot Sport
Contact us to discuss your requirements.